Seawalker Green Island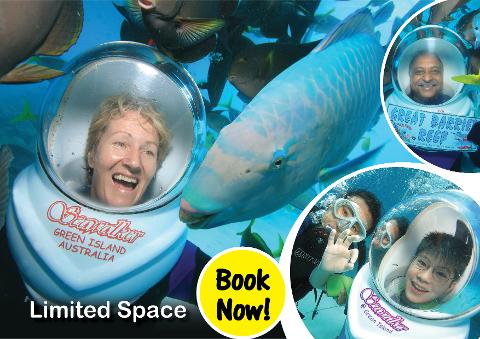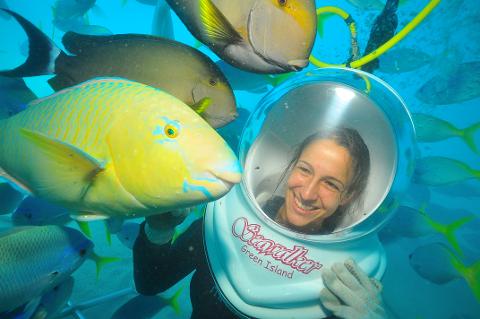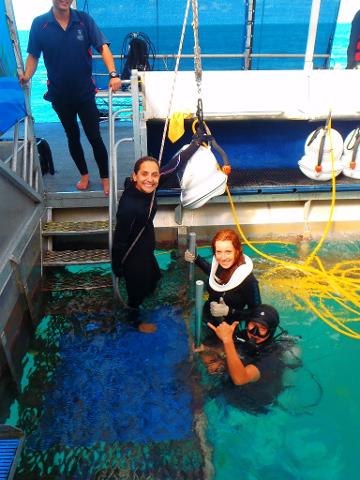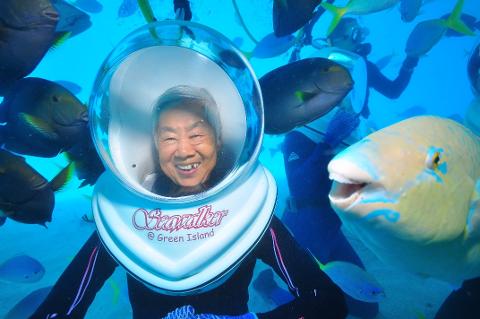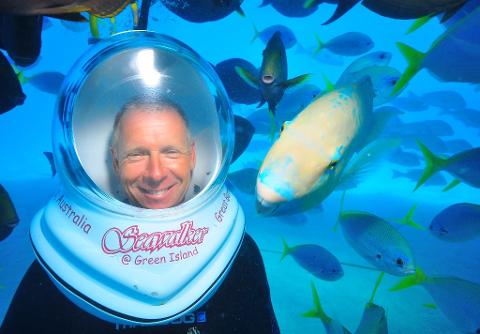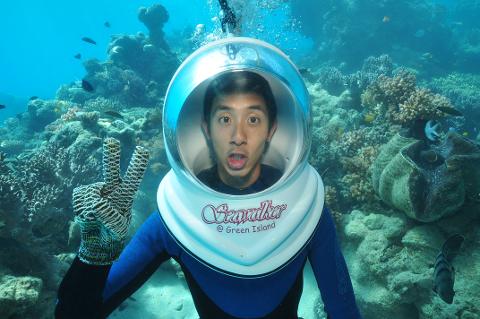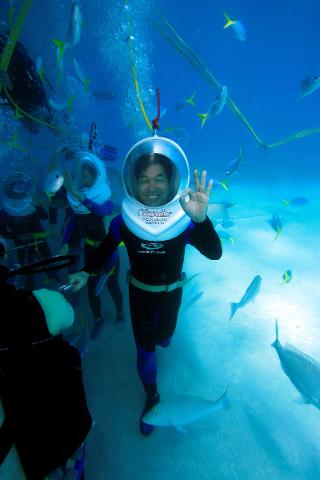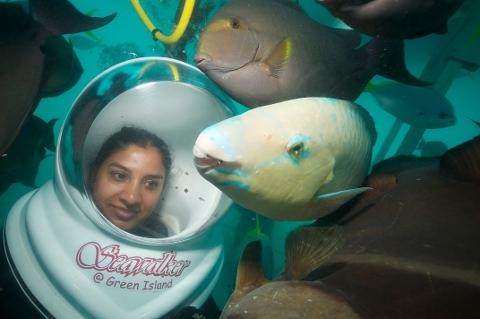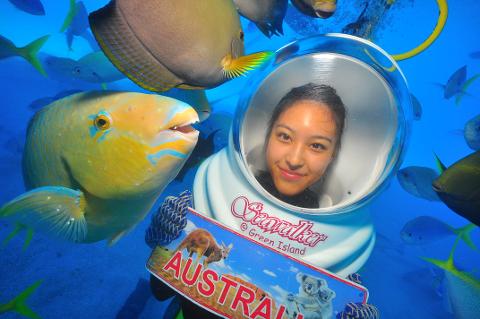 Duration: 50 Minutes (approx.)
Product code: SWGI
Seawalker Green Island is the premier helmet diving operation on Great Barrier Reef. We have serviced over 182,000 customer in the past 13 years! Most importantly, we are the only attraction where you are actually walking on the sea floor of the Great Barrier Reef. Seawalker helmet diving is quick, easy, and there's no need to learn how to use complicated equipment. No experience is needed, and because you WALK on the smooth, clean sand of the sea floor, it's perfect for non-swimmers or anyone else who might not be confident in water!!
It's quick – 45 to 60 minutes from start of guest briefing until finished and back on dry land.
It's easy – no new skills to learn, no swimming, no equipment to manipulate or get in the way.
It's safe – our guides are always in the water beside you to ensure it is great for non swimmers or anyone else who is not confident.
It's low stress – no complicated equipment to use, no water on your face (you can wear glasses or contacts), your makeup stays on and your hair stays dry!
It's a natural experience on Australia's Great Barrier Reef – guests walk on the sea floor (not on an artificial pontoon), and are COMPLETELY SURROUNDED by colorful fish and coral.